Bosch E2 Conference App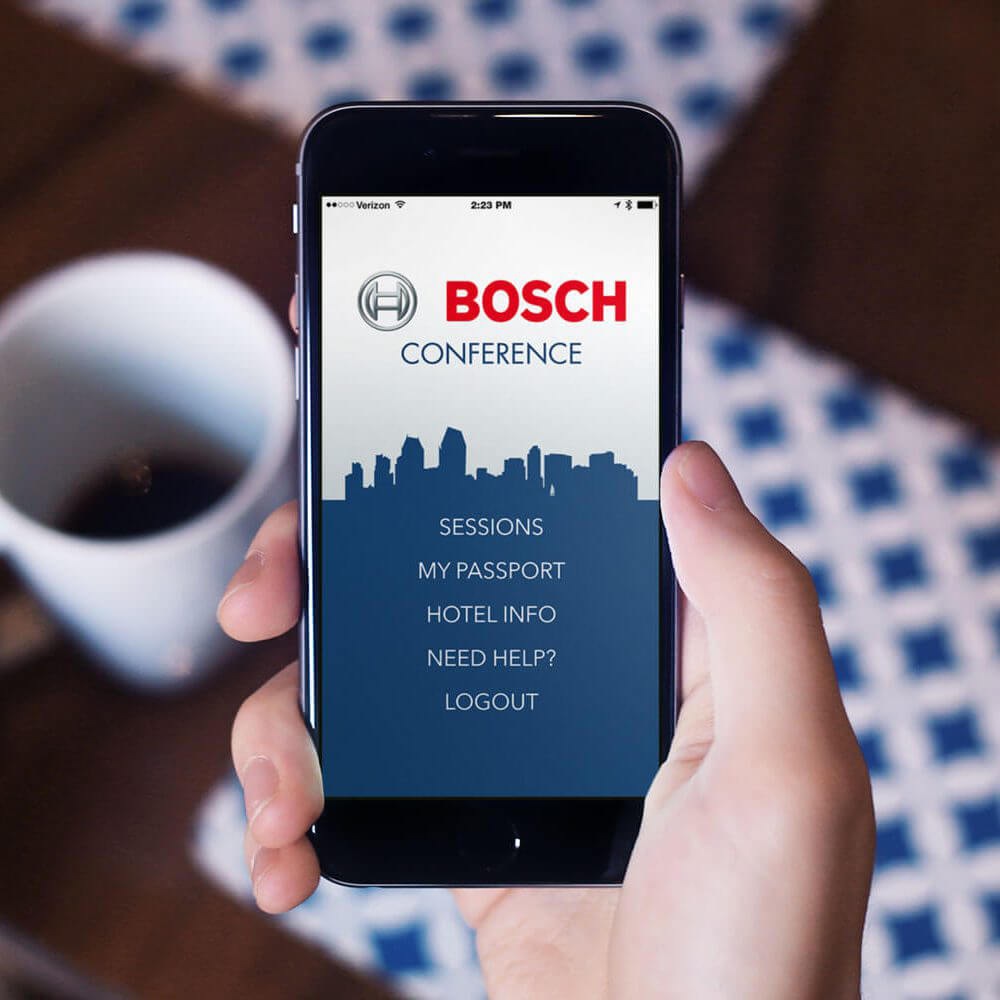 Bosch E2 Conference App
Better Team Accountability During Multiday Event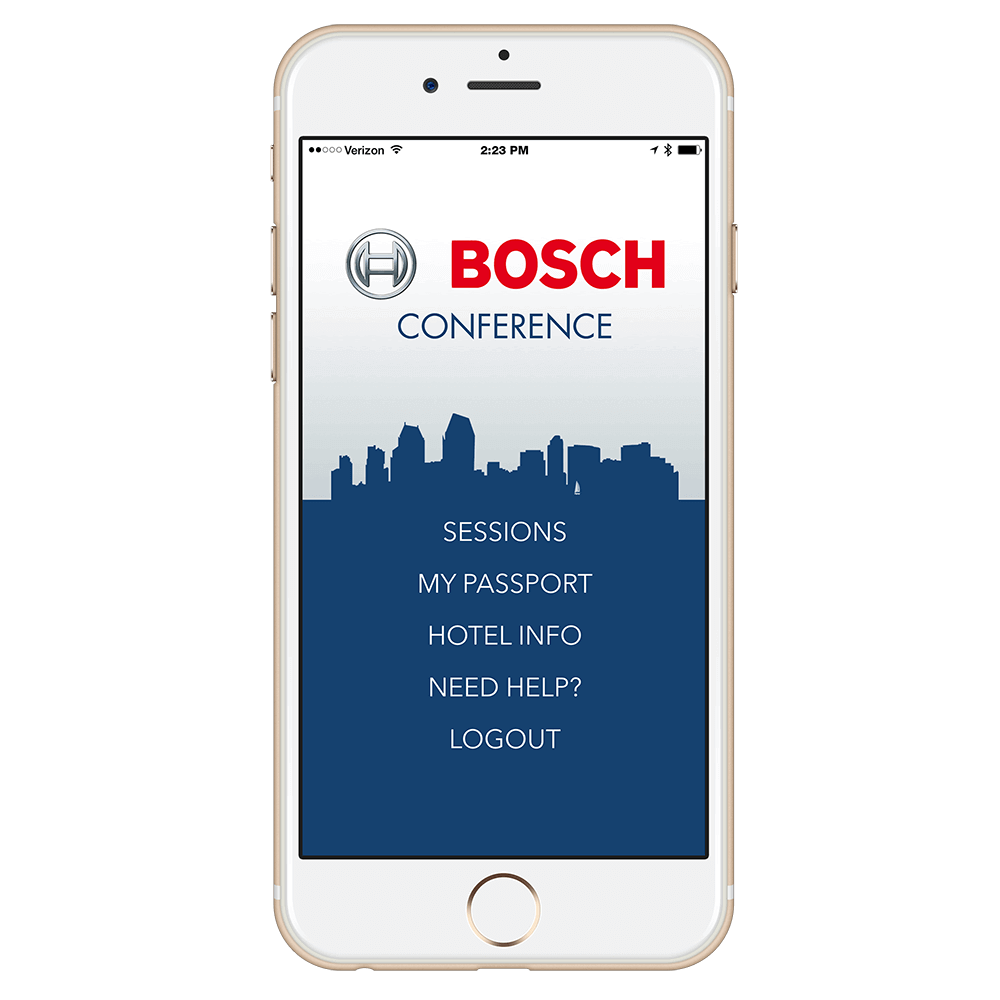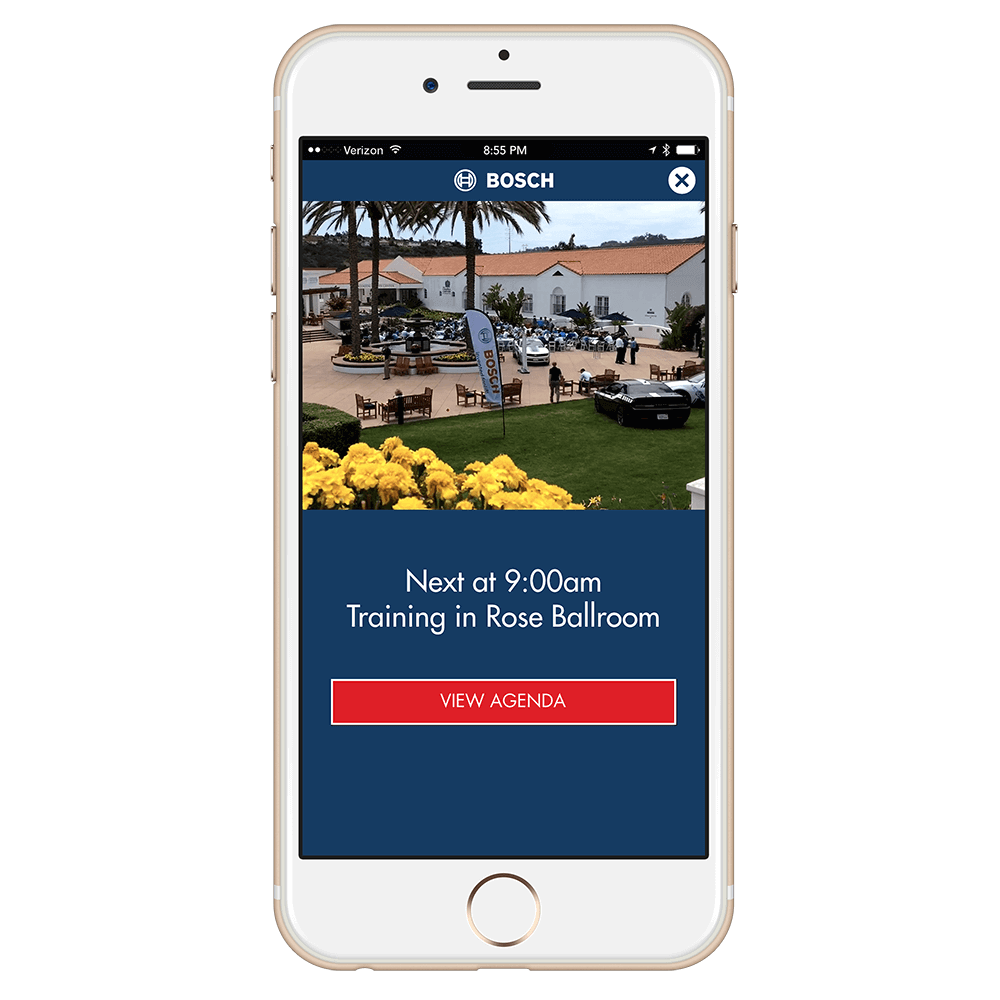 Bosch is one of the most product deep and diverse companies in the world. Intensely private, we are happy to work with Bosch on dozens of rich customer and corporate experiences. Here is an example of just one application we've partnered on with hooks into precise beacon location and reliable notifications.
The Bosch E2 app brought a particular challenge of being able to push timely notifications to attendees based on who they are and where they physically located at the conference center. We built a platform combining a personalization and scheduling component with indoor beacons from Gimbal and robust notification capability from Urban Airship. Using these technologies, we enabled Bosch the ability to, for example, send quizzes to users who recently completed a product session. Beacons placed throughout the conference center, and smart scheduling features allowed the app to verify a user's attendance and push timely relevant supporting content.
Our friends at UrbanAirship worked with Bosch and Exhilent to produce this outstanding Case Study whitepaper about the Bosch E2 experience.
Push Notifications & Beacons for B2E Event App Help Bosch Engage Employees
Apps Extend Connections Beyond Customers to Employees — Enter the B2E App
Features
iOS application distributed internally via email
Gimbal indoor beacon triggers into notification system
Urban Airship powered over-the-air notifications
Dynamic attendee schedule personalization and real-time updates
Screenshot