My Afternoon with Molly Ivins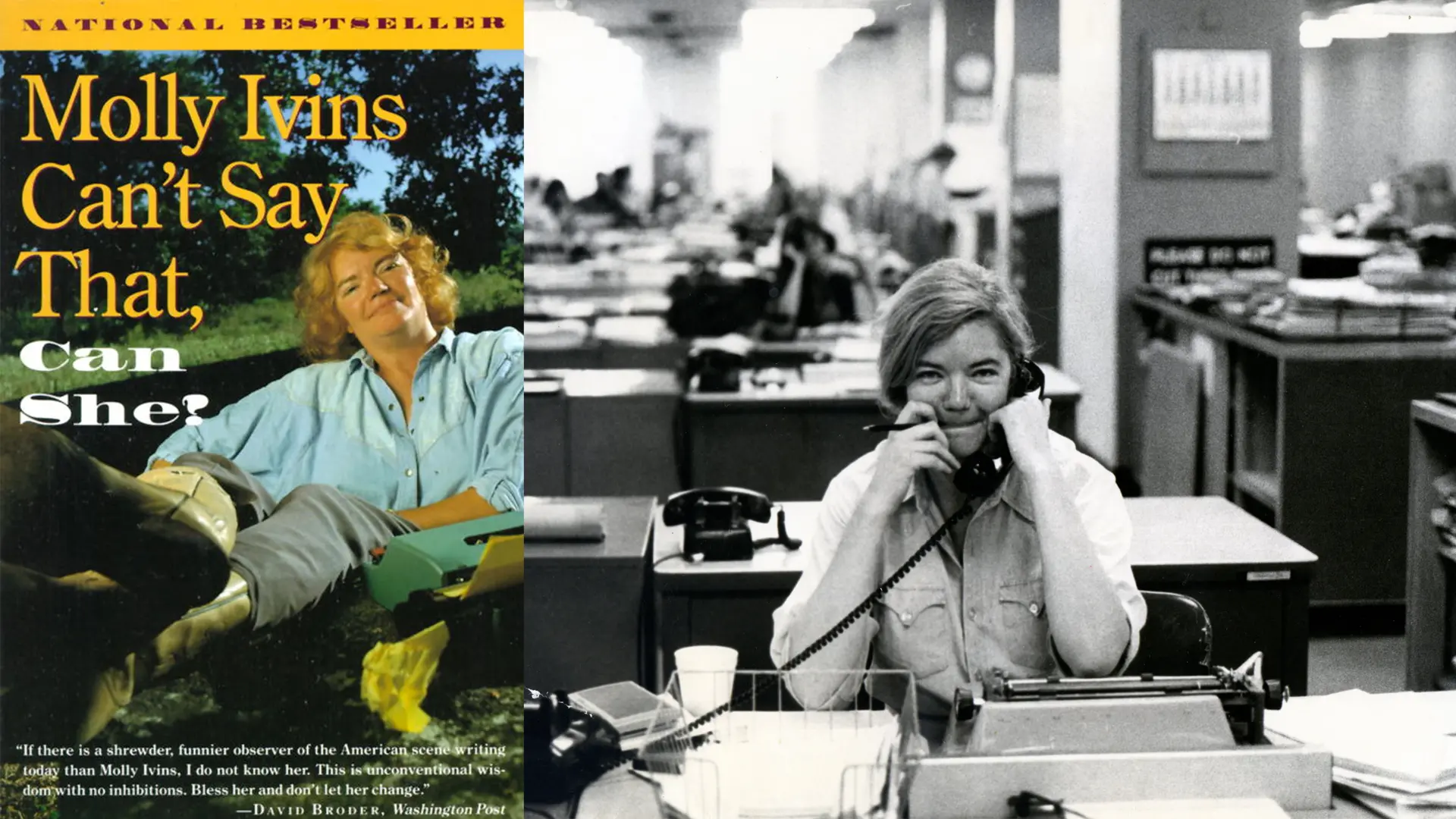 My Afternoon with Molly Ivins
About 30 years ago I had an amazing opportunity to spend a few hours talking with Molly Ivins as she came through El Paso to promote her book. I used to work at a book store and would help out as authors set up their wares and managed the crowds.
One of my first jobs was working as a bookseller at Waldenbooks in Bassett Center in El Paso. It was an amazing team with Lucy, Colleen, Darlene, Gus, and Oscar. I learned so much from them and their kindness to me is something that I'll never forget. (It is bittersweet that we didn't have cell phone cameras back then because I'd love to have captured some of the funny moments between us, but I am also grateful that some of our shenanigans aren't forever saved because they might be used in court.)
We would have authors come through El Paso on occassion and on December 3rd, 1991, Molly Ivins spent four hours at the front of our store. We set up a card table, unpacked the boxes of books that were sent by the publisher in advance, and she spent the next few hours with a steady stream of people getting books signed. Some were old friends of hers. She held court and it was fun to watch. Towards the end of the day the line slowed down and she and I had about 45 minutes just sitting and chatting. She ultimately signed my own book and it has been on my shelf every since. I would have loved a selfie though.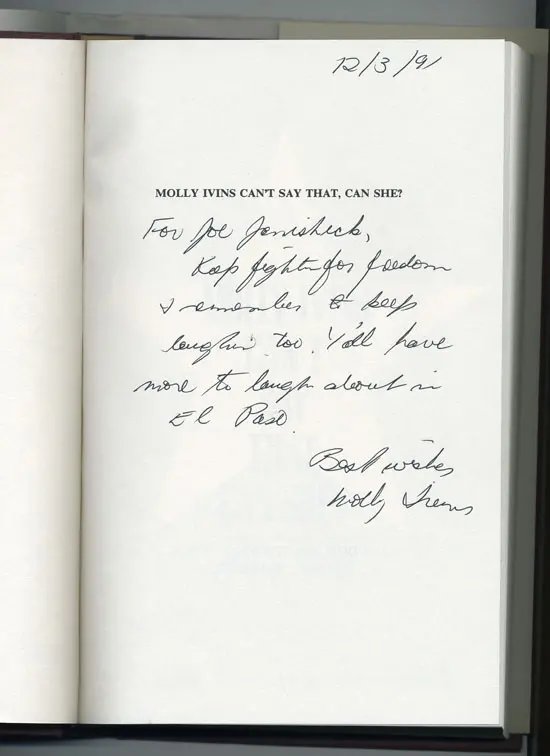 For Joe Janisheck, Keep fighting for freedom and remember to keep laughing too. Y'all have more to laugh about in El Paso. Best wishes, Molly Ivins.