Fate Lions 3D Album Cover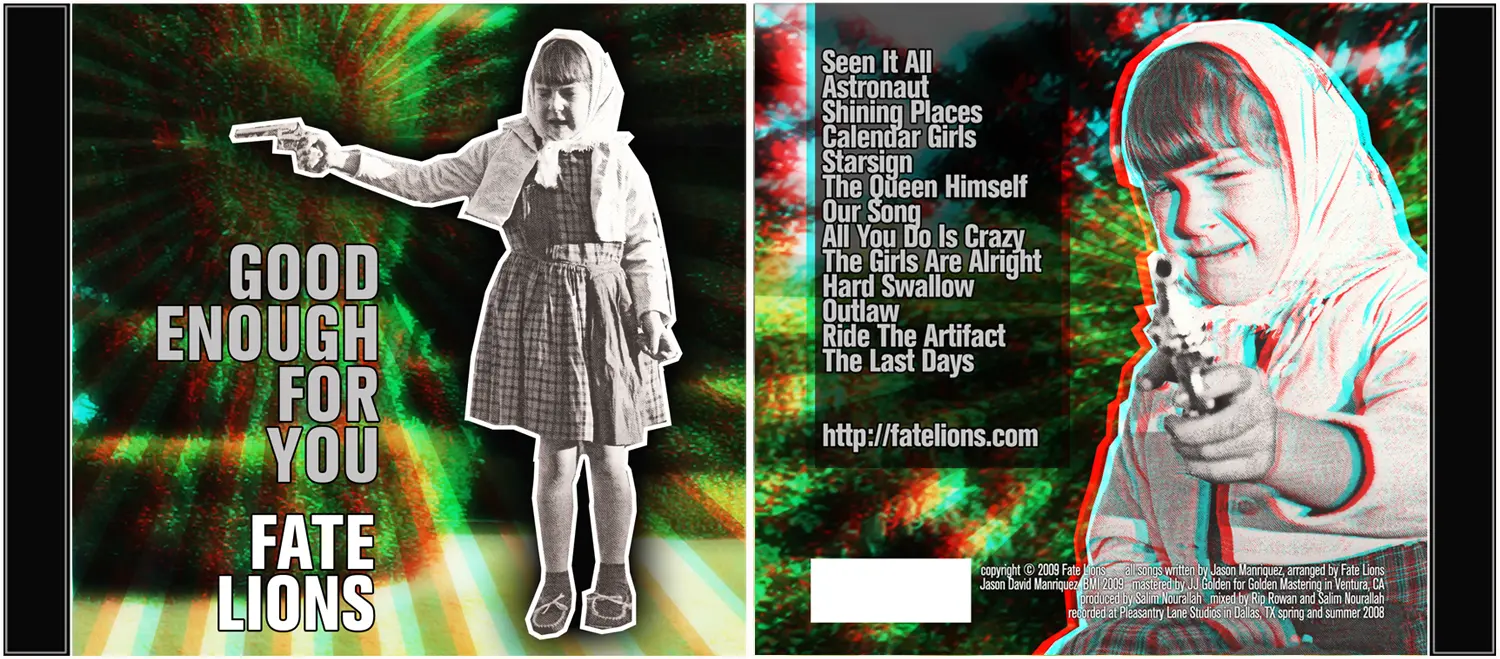 Fate Lions 3D Album Cover
15 years ago I got to realize a personal dream of mine and got to design an album (CD really) cover for a band here in Texas. I got to do something fancy and they trusted me with their passion project.
You can here the album on Spotify.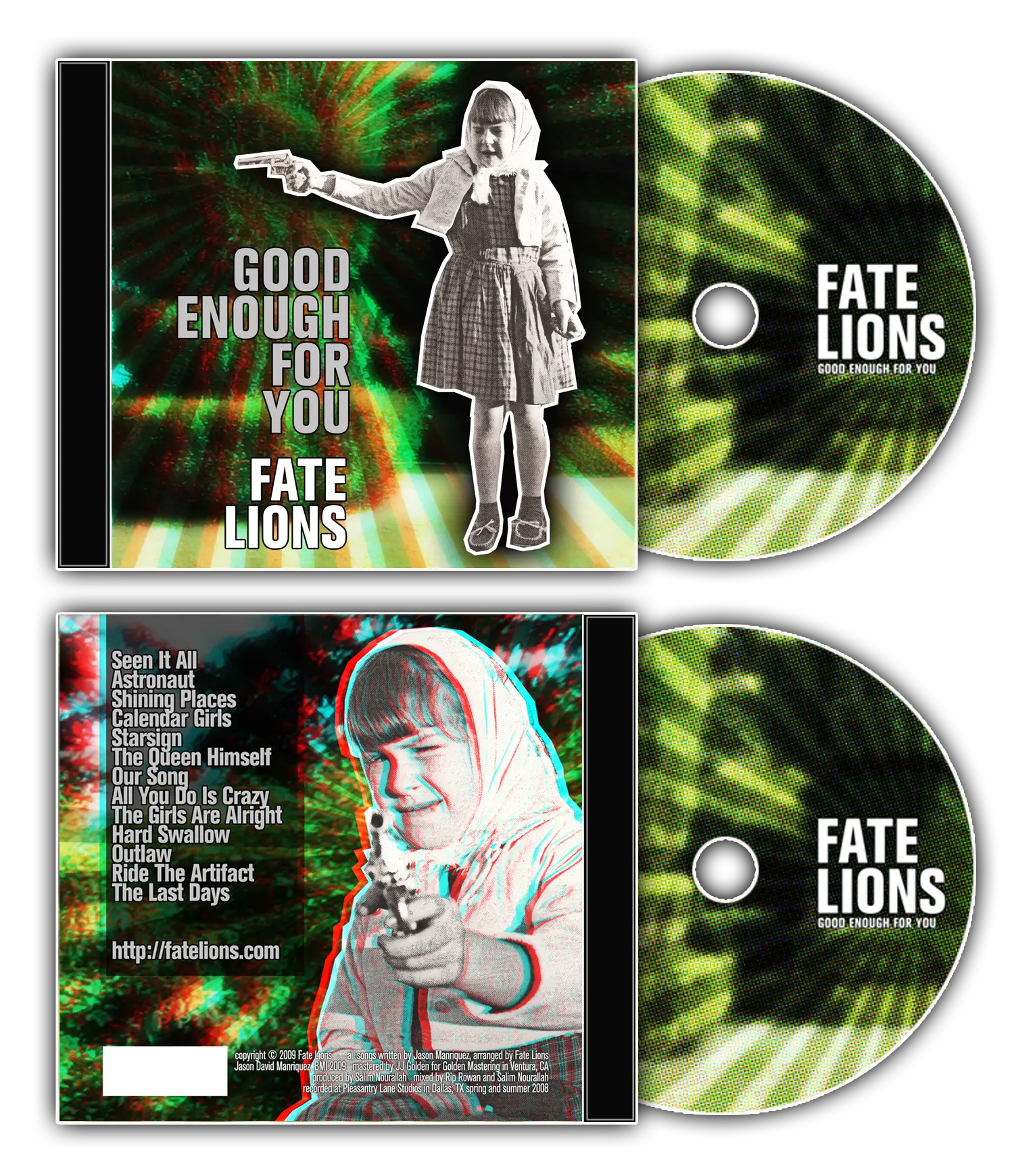 The band had some ideas about other album designs they liked and even gave me the photos of the girl with the gun. The Fate Lions weren't a militant metal band so I had to think through how to soften the impact of the photo, keep the design in the genre of the music and mauybe even have a little fun.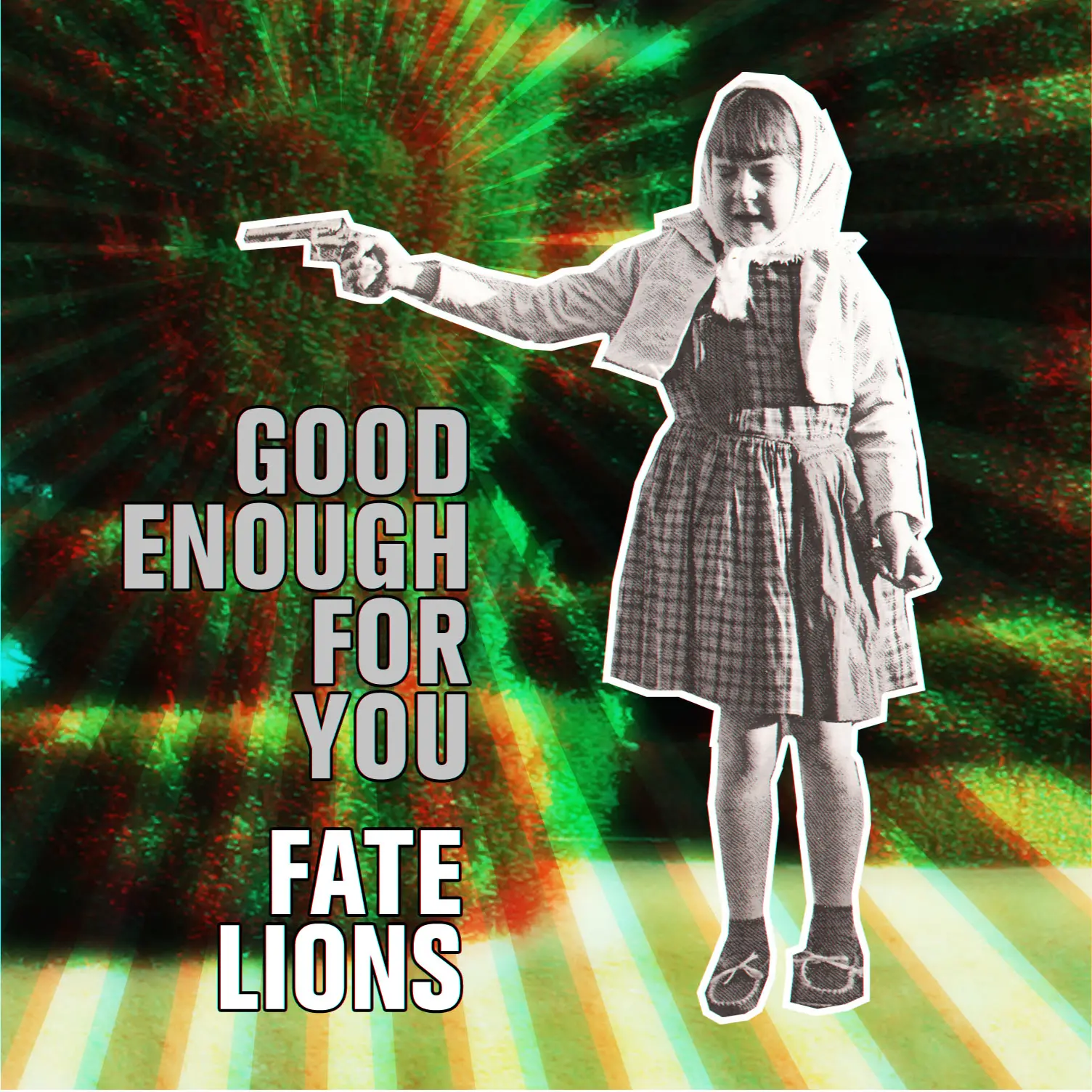 So I fired up Photoshop and manually created the red blue (anaglyph) 3D effect. Basically the little girl is divided up into four depth layers. So if you happen to have 3D glasses (I used to have dozens of pairs around and assumed incorrectly that more people did. :) ), you will see this album cover in all of its glory.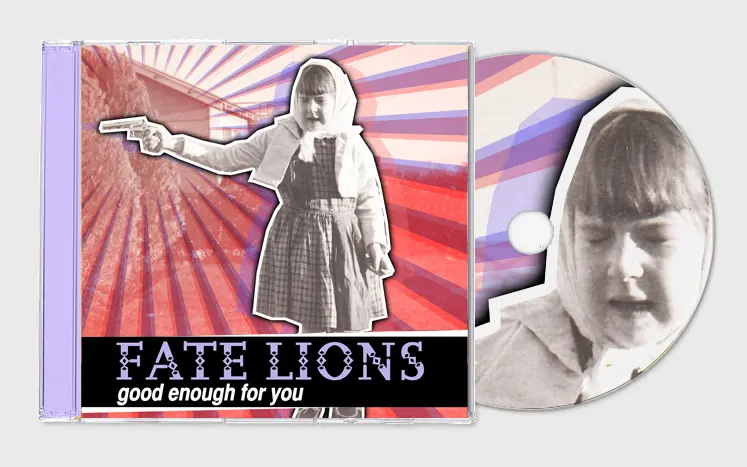 This was an early version when I was still playing around with color.