Oculus Connect 6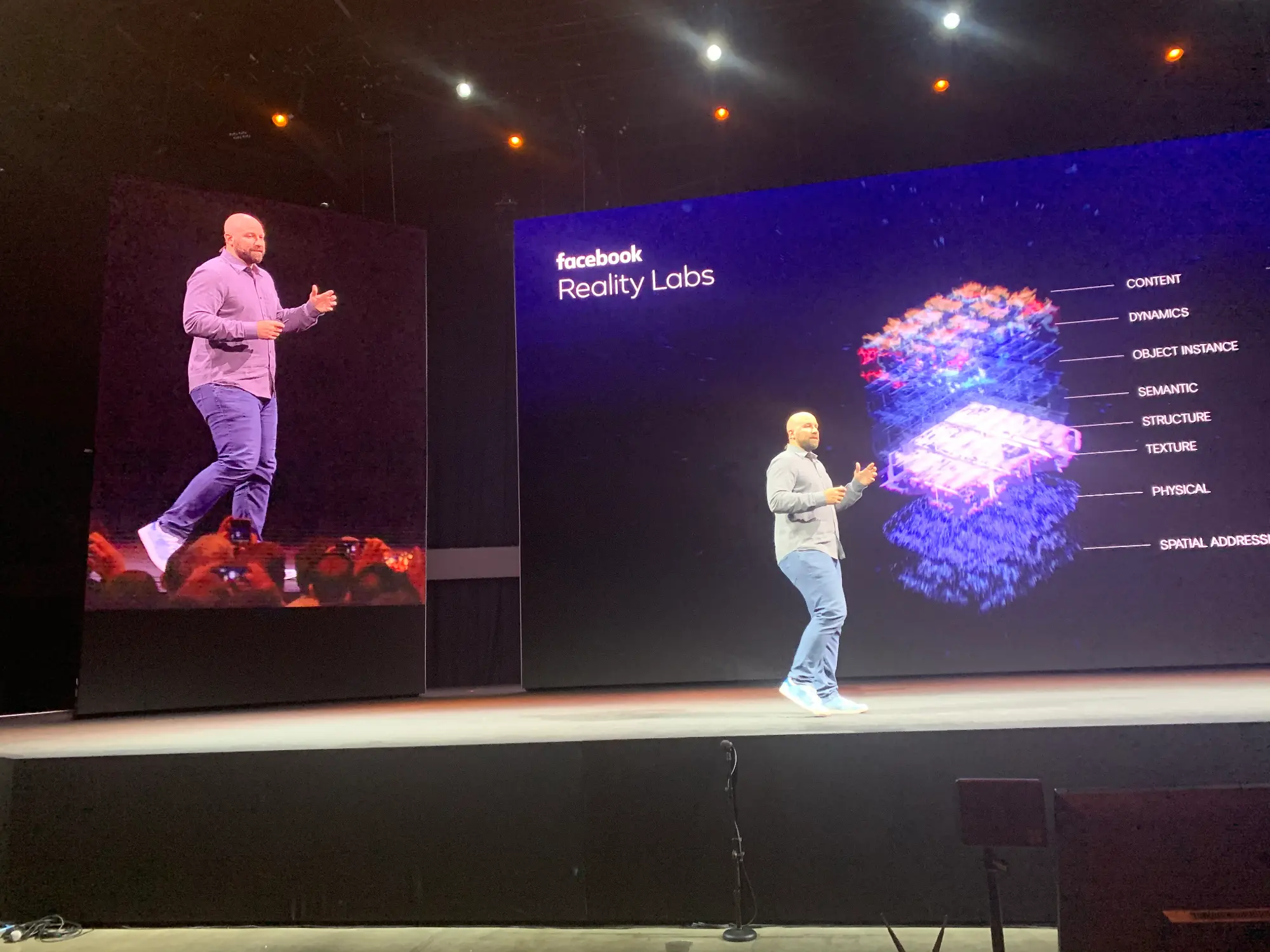 Oculus Connect 6
Oculus Connect 6 was 2 years ago. It is hard to believe that it has been 2 years already since the last Oculus Connect conference. Things have gone fully metaverse even if Zoom became the killer app of the pandemic. And yet, all of us have mostly only existed as pixels on someone elses video call. VR revolution is finally being distributed to the masses.
#humblebrag. I took this photo from my front row seat at the keynote.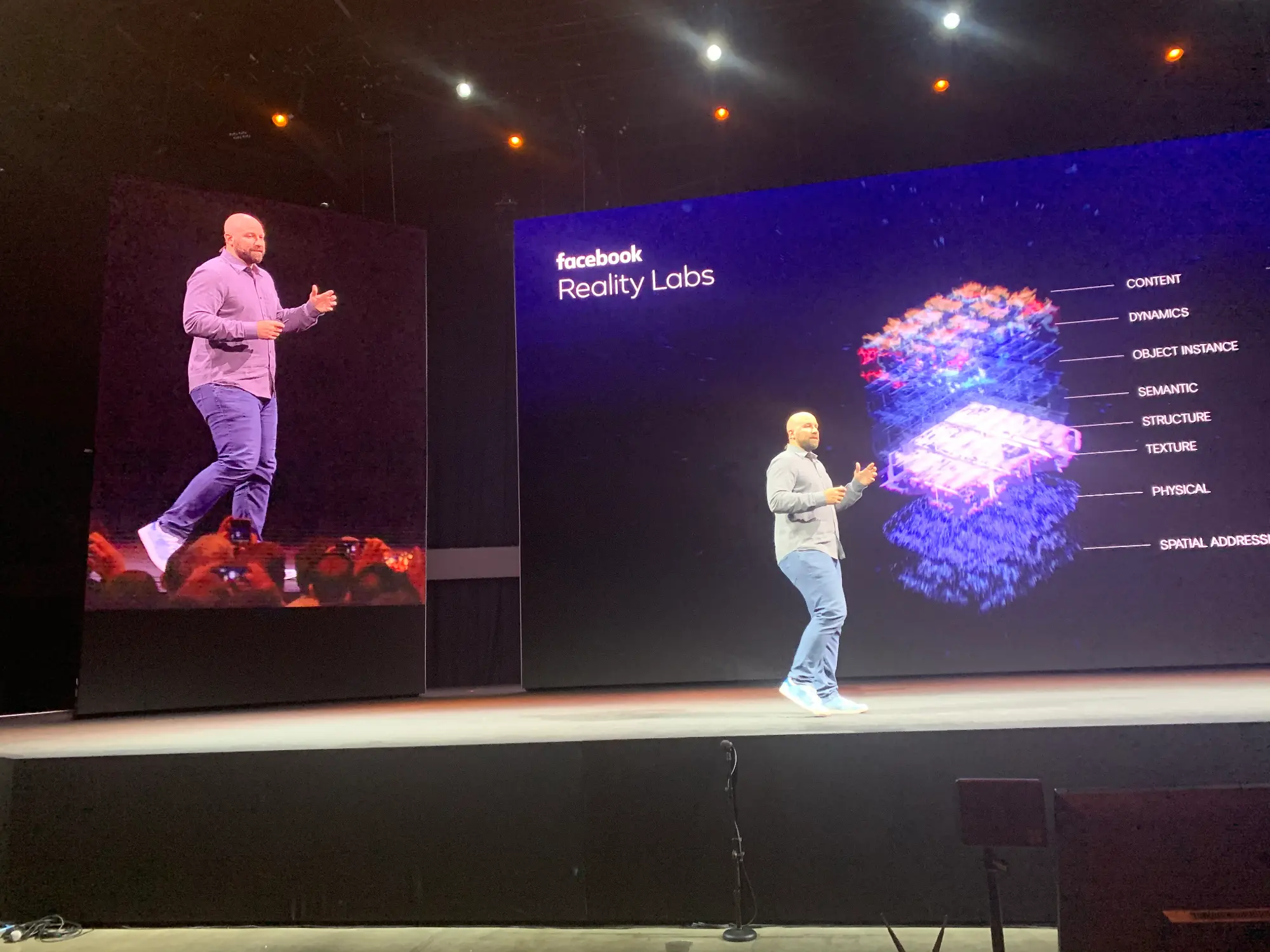 Don't think that VR/AR/XR isn't the next revolution? The photo above shows Boz who ran the Oculus platform as recently as last week. His next job will be chief technology officer of ALL of Facebook. If you are an ad company being hamstrung by Apple and Google, just build your own ad universe instead.