A Certificate of Appreciation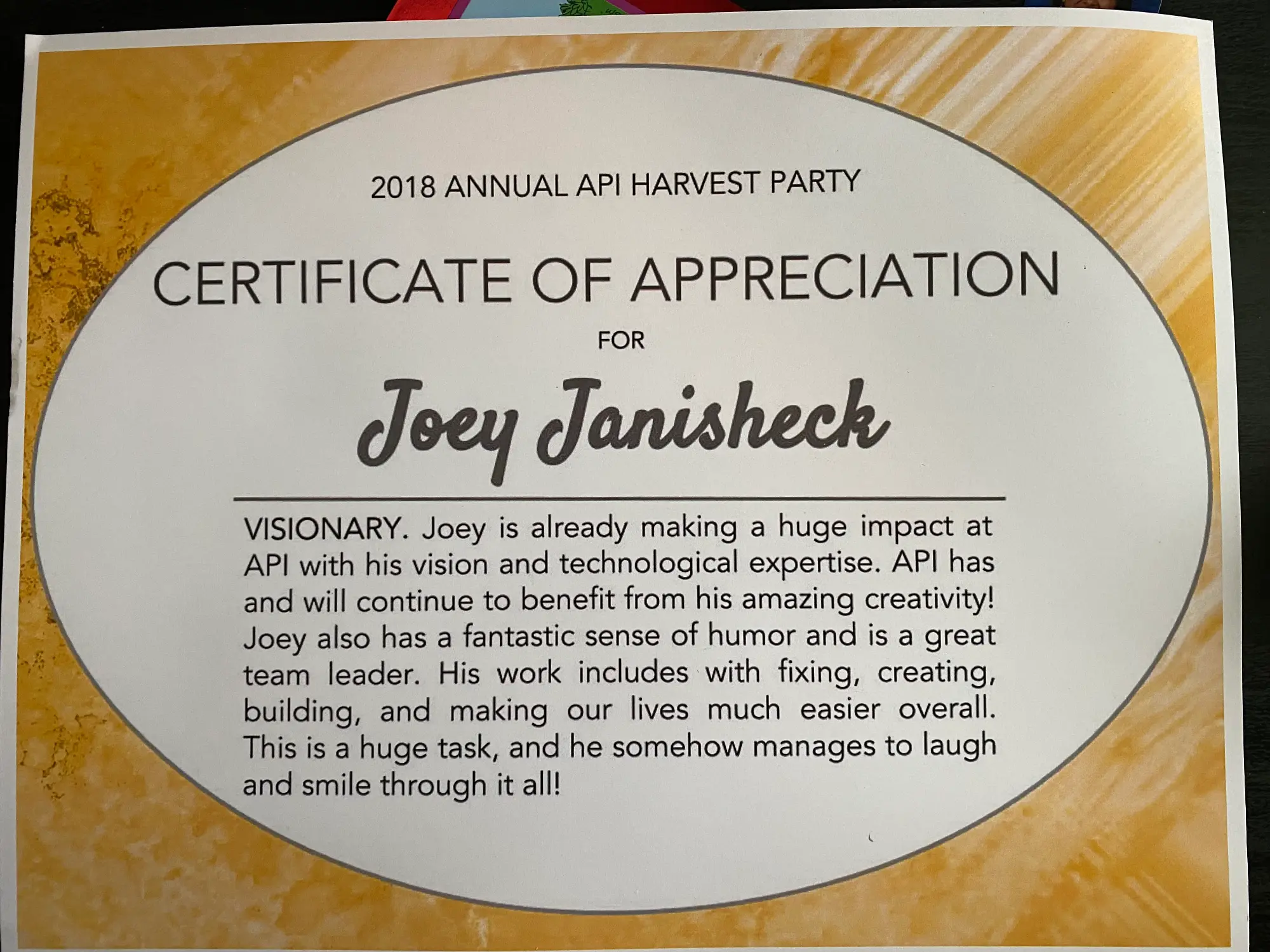 A Certificate of Appreciation
I've spent much of my career as a catalyst for change and one to push the envelope not only of what an organization can do but doesn't belive they can. It is hard work changing a culture rooted in "old ways" and in some cases indecisiveness. Even in my own businesses, I get it. Change is hard.
Here are some kind words that were presented to me and it is inspiring when coworkers trust you with so much.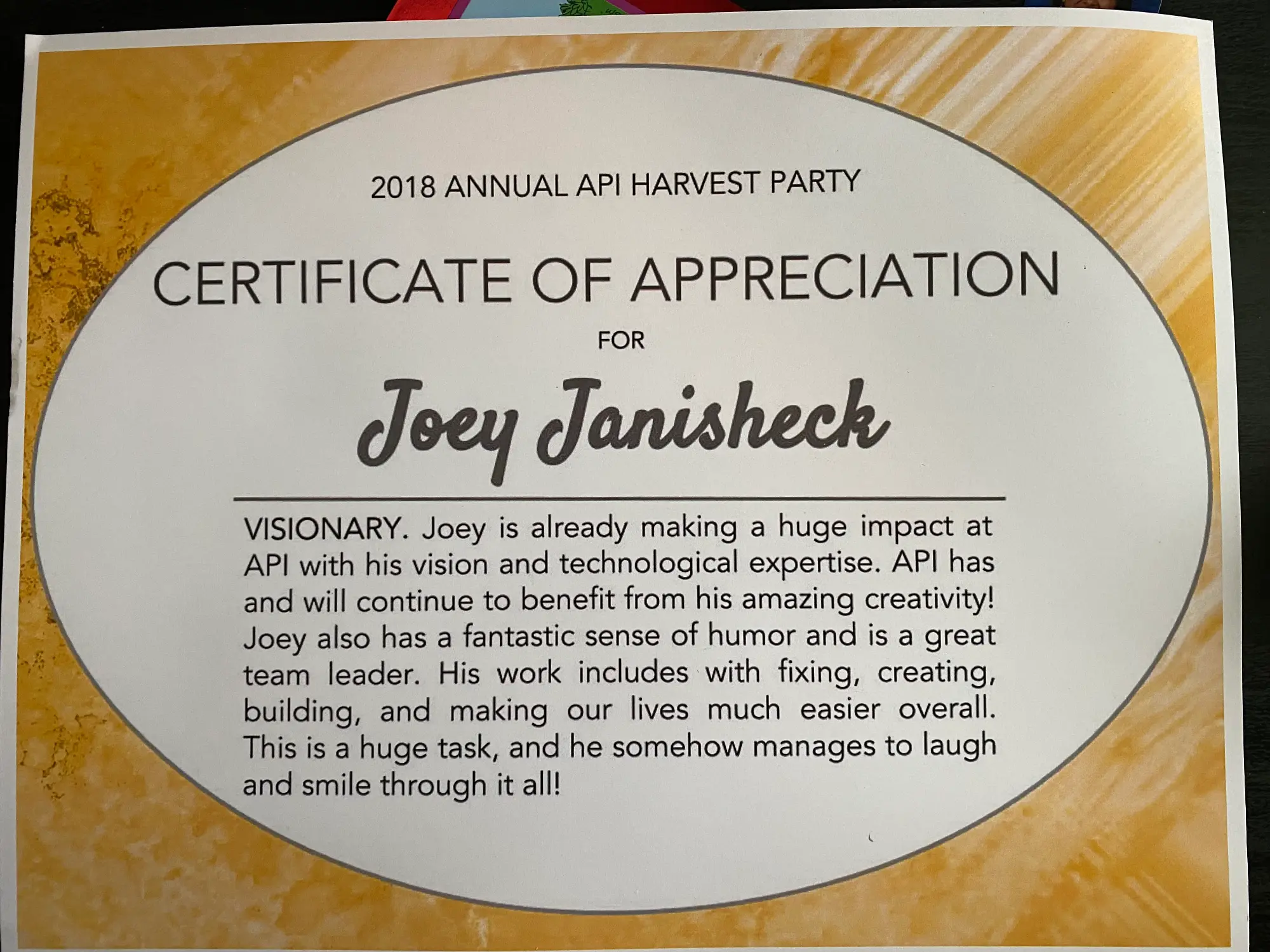 VISIONARY. Joey is already making a huge impact at API with his vision and technological expertise. API has and will continue to benefit from his amazing creativity! Joey also has a fantastic sense of humor and is a great team leader. His work includes with fixing, creating, building, and making our lives much easier overall. This is a huge task, and he somehow manages to laugh and smile through it all!