Secret Disney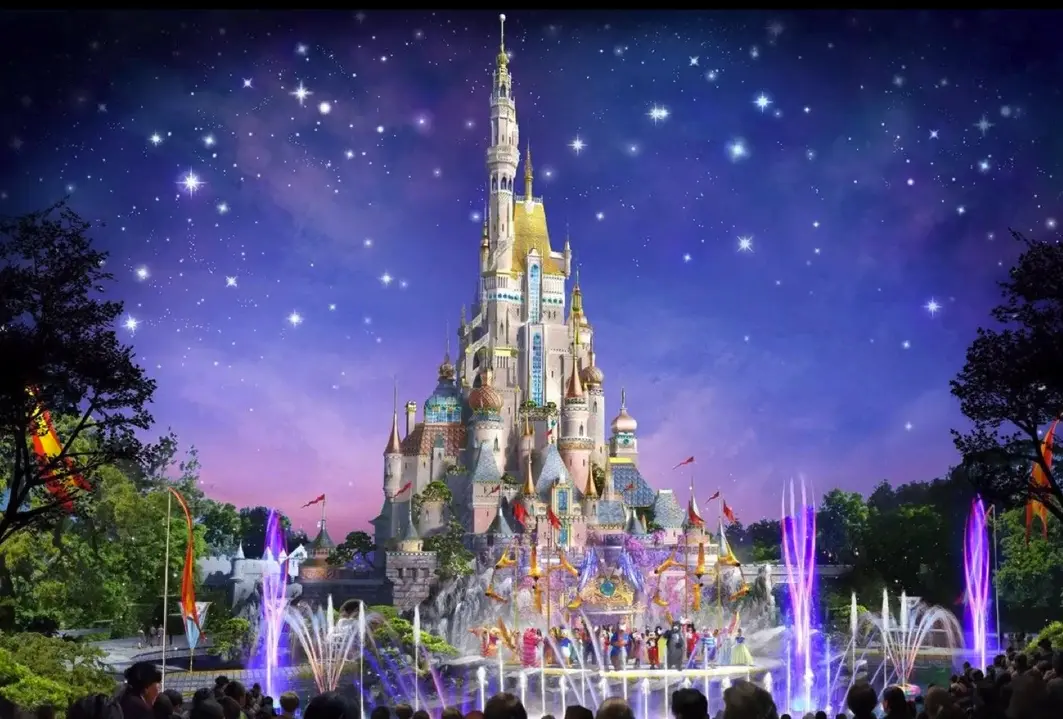 Secret Disney
One of the most fun and strange and wonderful projects I was able to work on was for Disney as they prepped to build a new Cinderella castle in Hong Kong.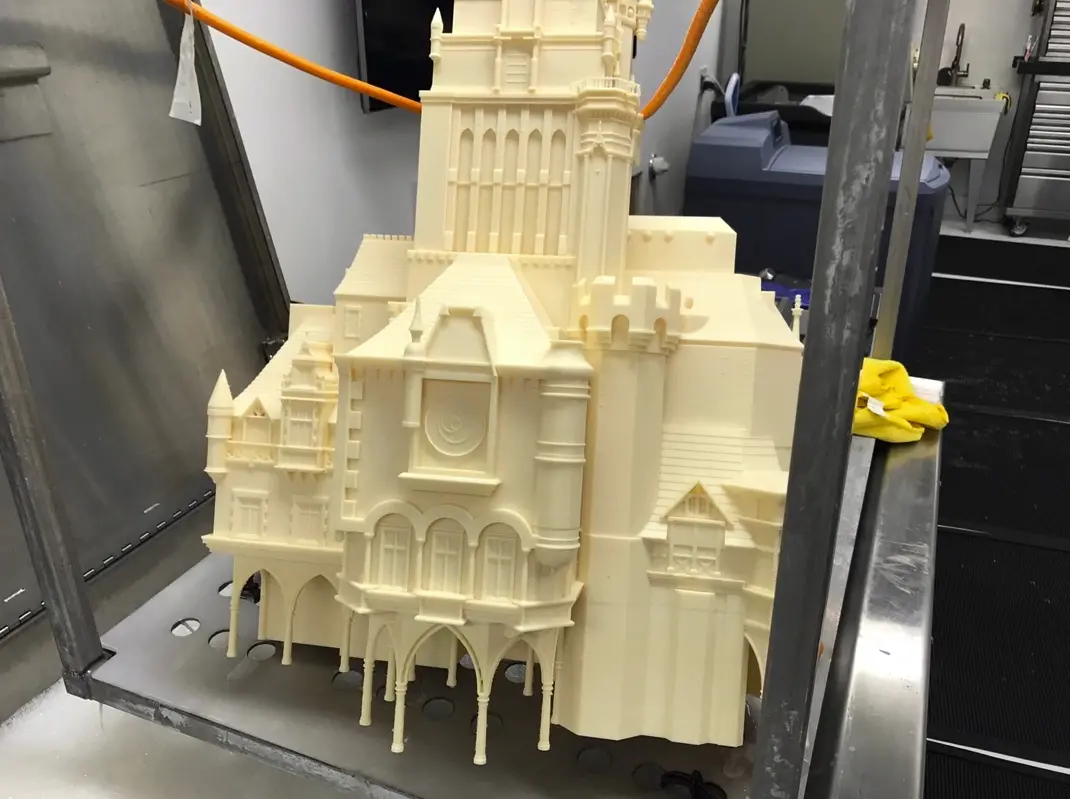 I was brought into the project by the amazing folks at 3D Print Texas in Houston. I consider them the most advanced 3D print facility in Texas if not the USA. An array of the best in technology from HP, Stratasys and Fortus.
I was tasked with taking the 3D models from Disney Imagineering and edit them to be able to be printed in parts and shipped to Hong Kong. I was able to bring on a brilliant 3D artist to work with me and together we went through several rounds of design to create the perfect printable model.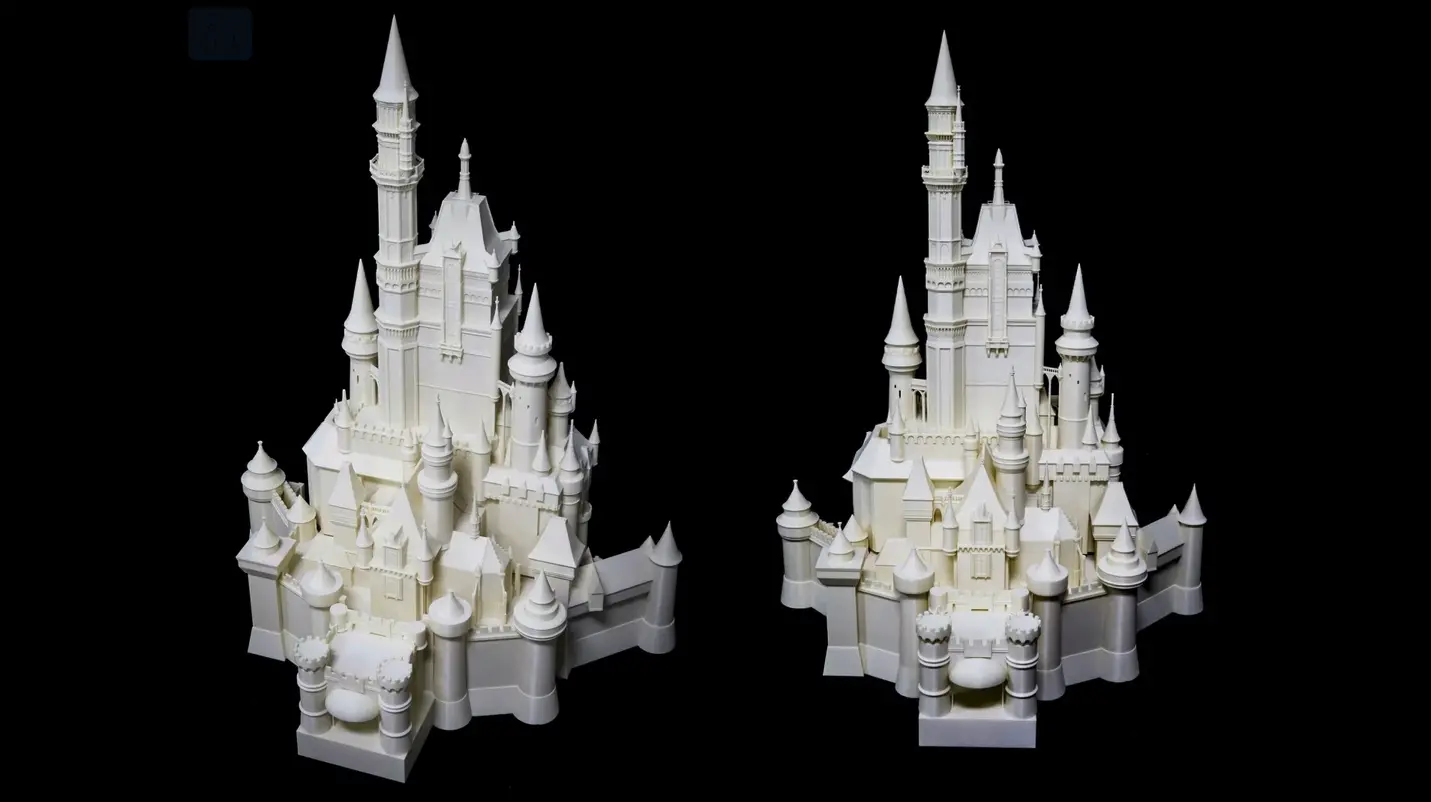 The model was separated into dozens of separate connectable pieces and printed at a large scale of over 5 feet high. The model took over 3 1/2 weeks of constant printing. Cleaned and assembled by the crew at 3D Print Texas.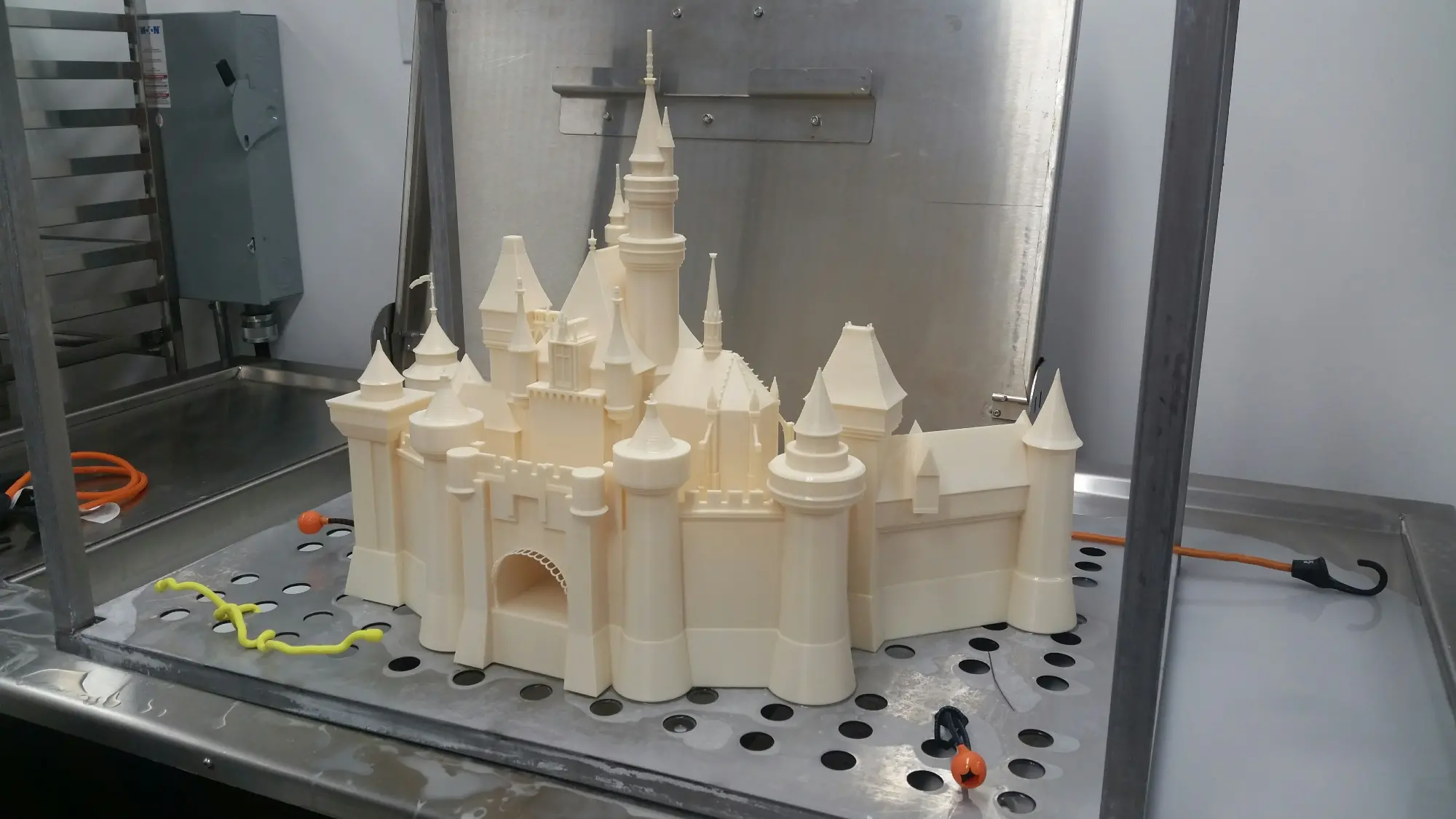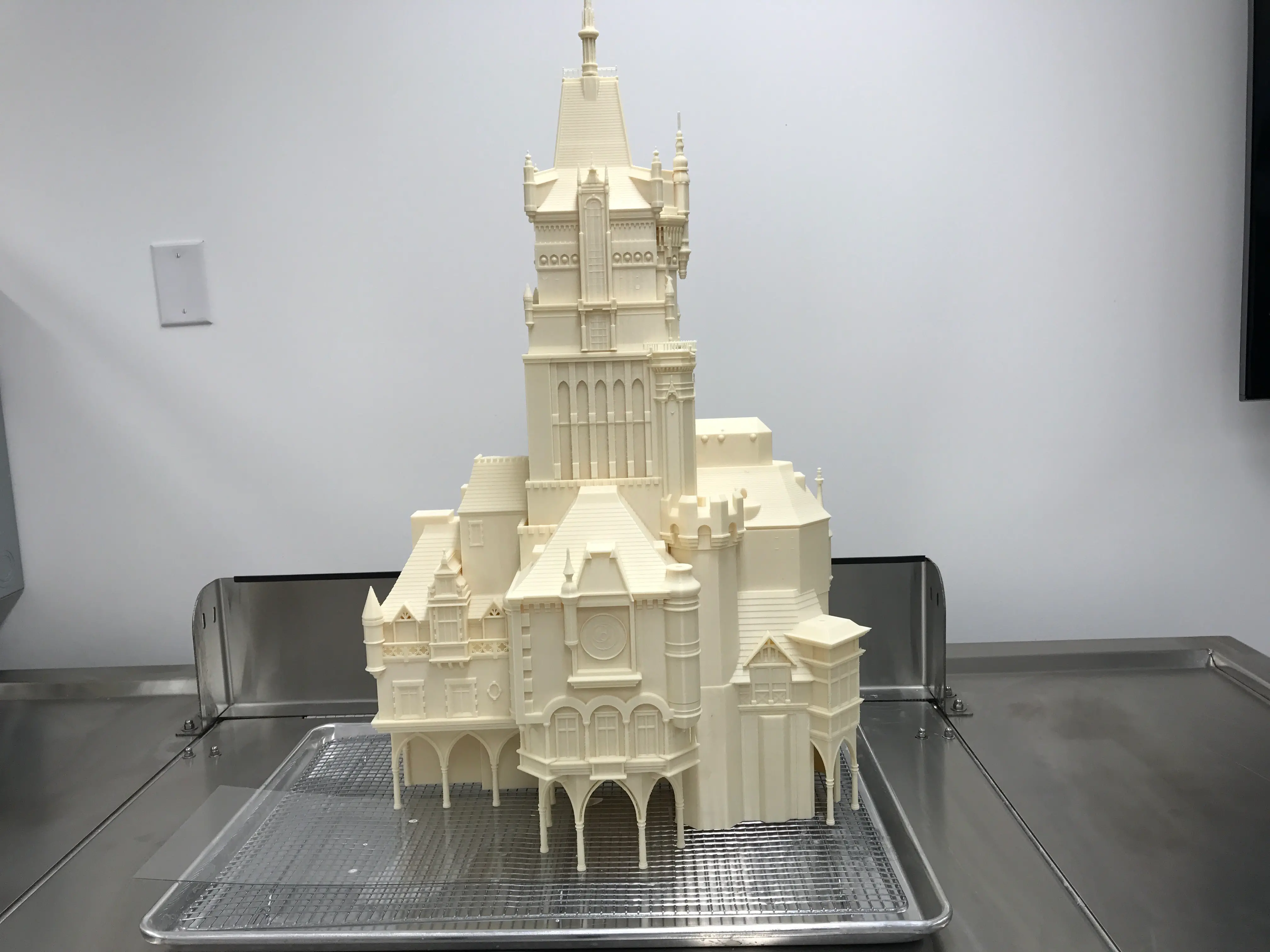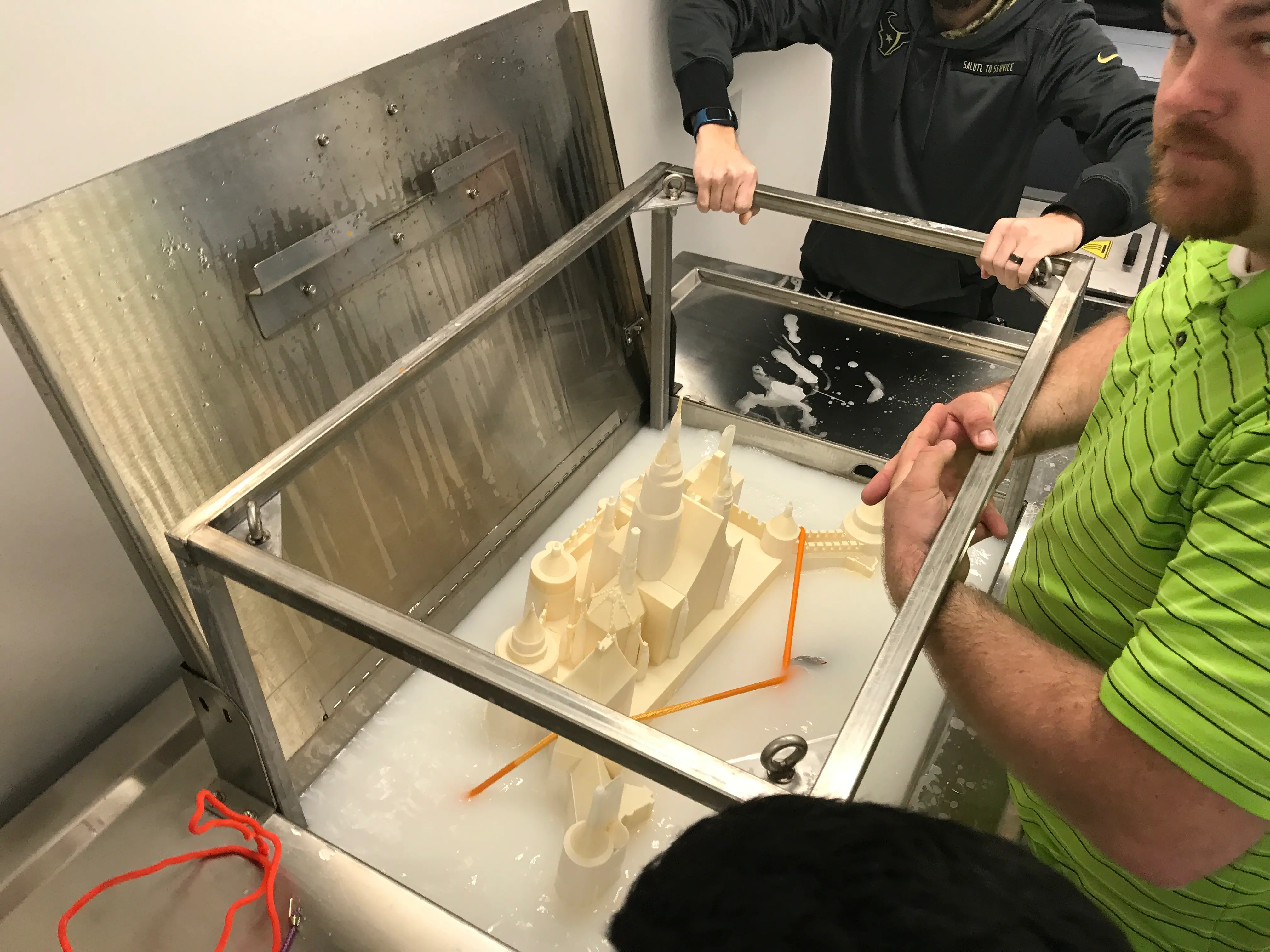 This is the finger (of mine) that pressed the button that started the 3 week print.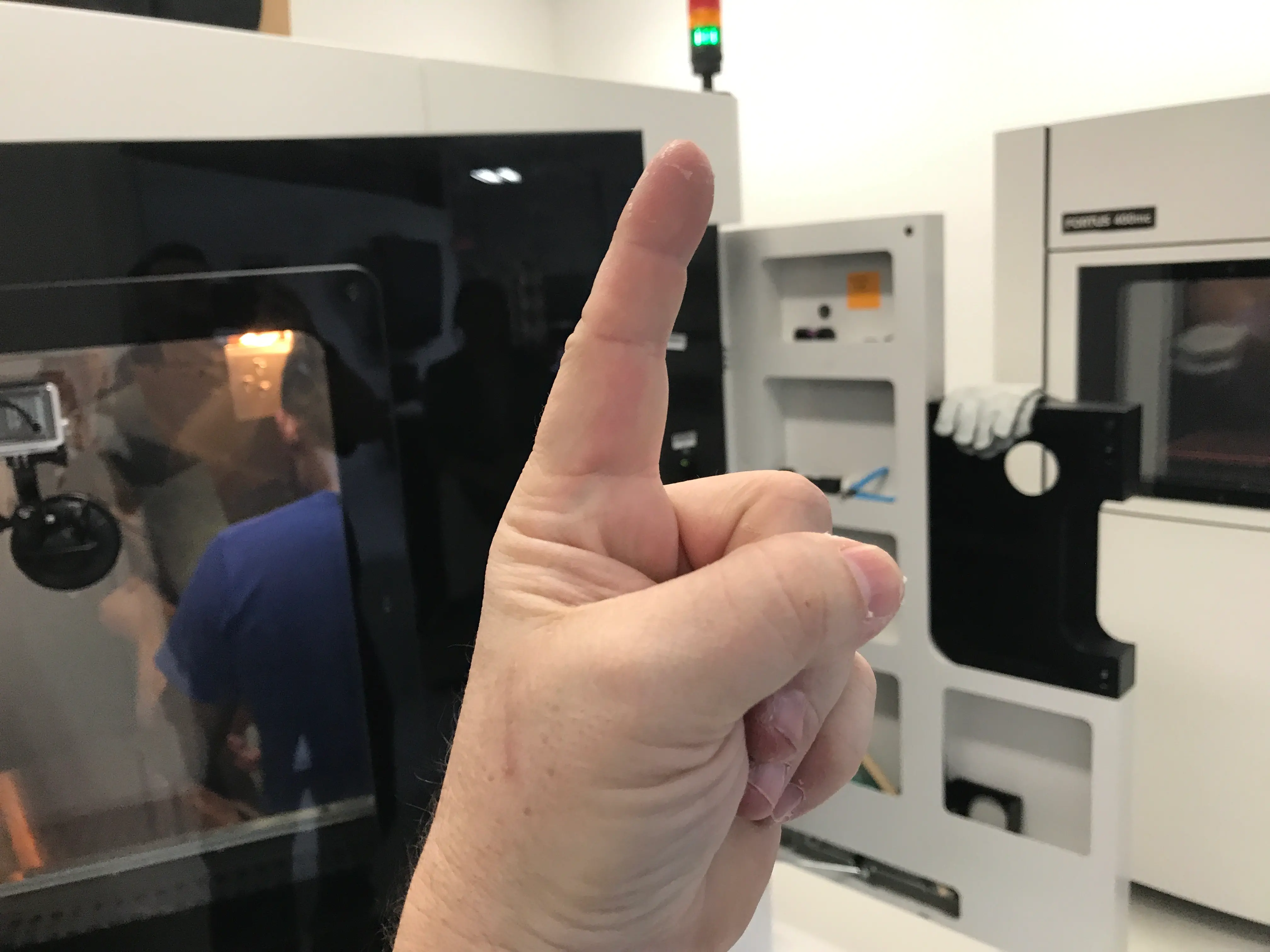 An absolute pleasure and super secret to work on. It has been a few years now and the castle in Hong Kong is fully built. I figured it was a good time to document how much fun that was.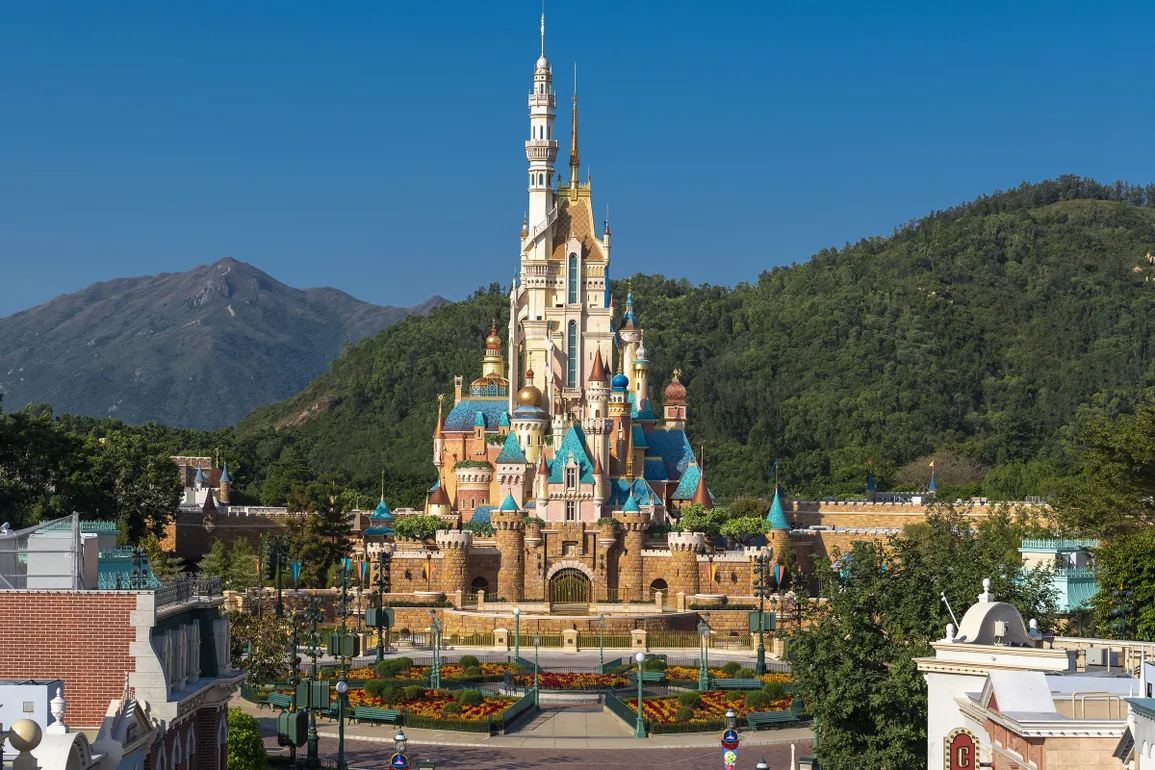 Eight months ago Disneyland Hong Kong launched the new castle. Absolutely huge and amazing.