Happy Fourth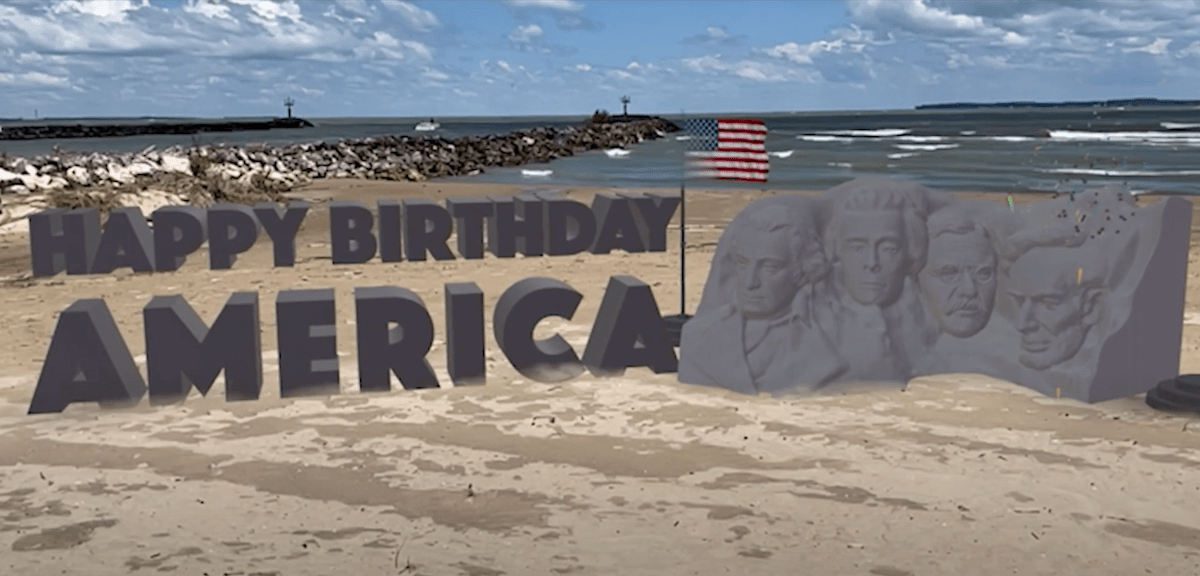 Happy Fourth
America doesn't look a day over 245 years old.
To celebrate getting out of the house, shooting some fireworks and enjoying some family time, I built an augmented reality experience and projected it on a local beach.
The YouTube video doesn't do it justice because of tracking problems with all of the sand and wind going on. It was built in Blender, exported through Reality Converter, reassembled and animated in Reality Composer and exported as a USDZ file.
AR Projected on Beach
AR Export