SXSW VR Event and NFT Drop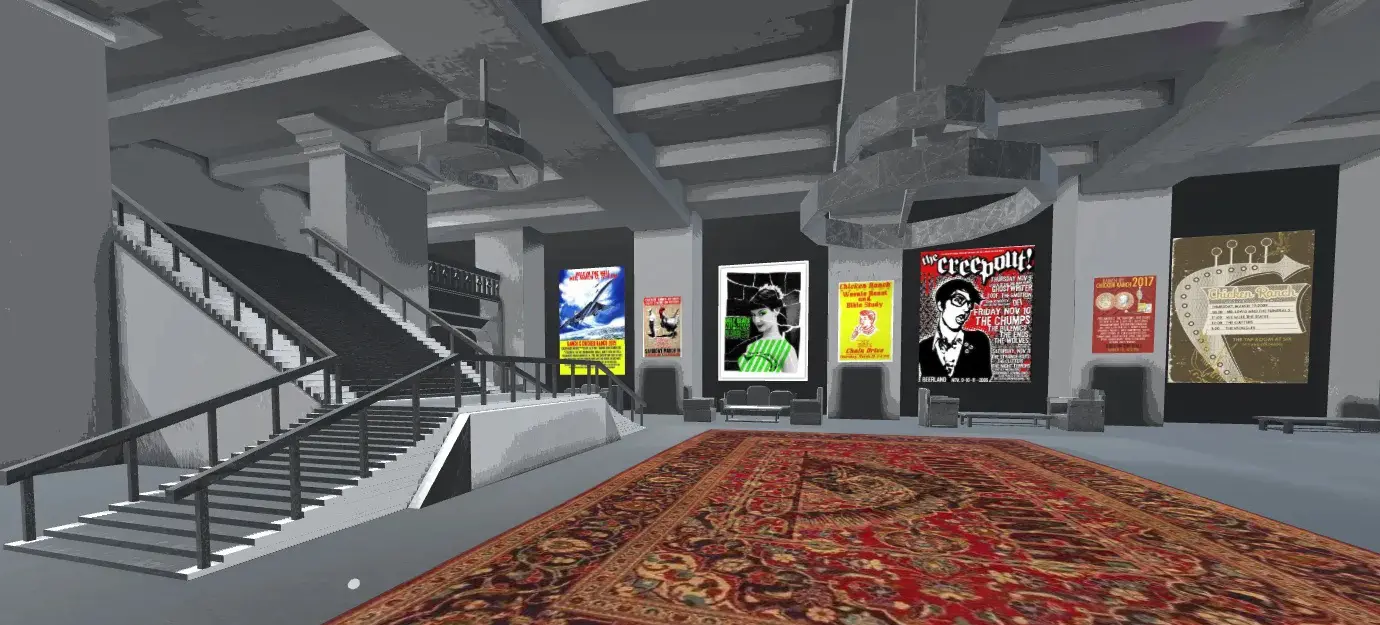 SXSW VR Event and NFT Drop
How about a Chicken Ranch x ScreenDUET collab during SXSW? We built a VR world that highlighted Chicken Ranch artists and included a livestream right in the middle of the venue. Custom avatars wearing CR gear and an NFT drop with one of the most talented artists (Peelander Yellow!!!)
Over the 6 hour VR event and livestream, we had over 110 people come on by and hang out. Most were engaging through their web browser but about 20% actually had VR headsets and could experience the world as intended.
I was expecially proud of the diverse custom avatars that were all wearing Chicken Ranch tshirts and gear.

We also combined our VR event with an NFT drop from Kengo Higoki aka Peelander Yellow. VR and NFTs will be common place in the future and we were proud to drop one of the first.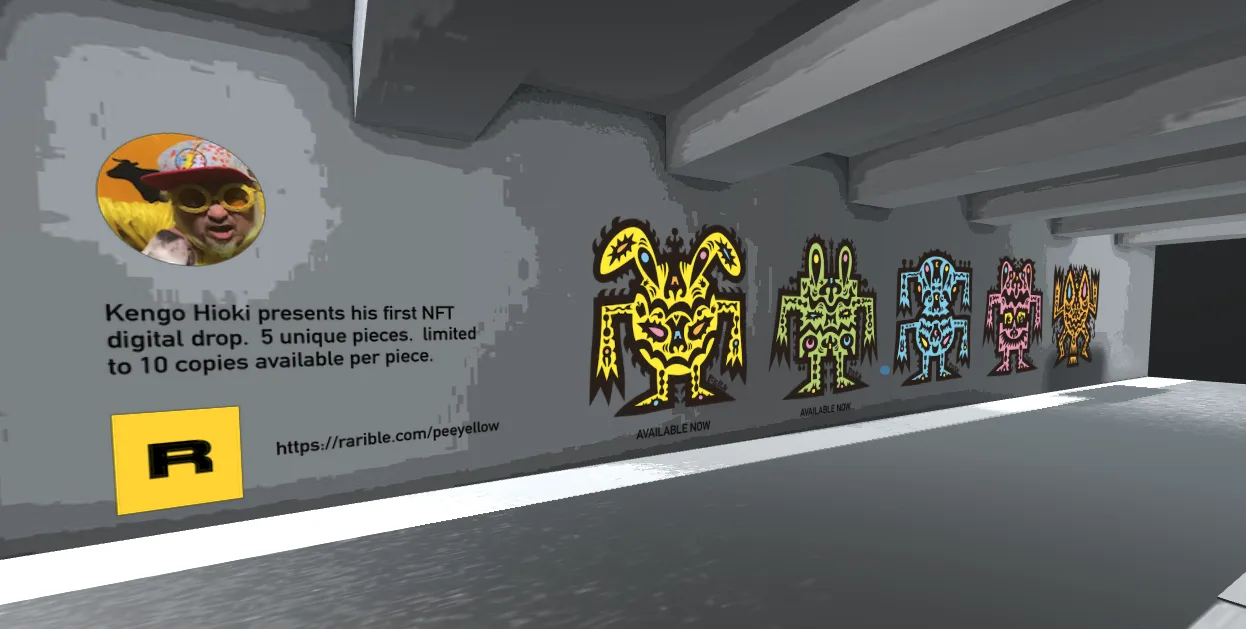 Here is a clone of the VR world for reference. It is degrading since I'm not actively keeping things updated on this archived environment. Maybe I'll do some spring virtual cleaning in the future just as a retro VR museum piece.